Missouri has a central location and is divided into many diverse regions which welcome travelers with countless attractions and entertainment options. Known as the "Gateway to the West," St. Louis is one of the largest cities in the state and is located where the Mississippi and Missouri Rivers meet. Another major metropolis is Kansas City, home to the American Jazz Museum and thrilling Worlds of Fun amusement park. Missouri's off-the-beaten-path travel destinations are famous. The Osage Lakes region in the Ozarks provides extensive outdoor recreation possibilities. Southeast Missouri, or the Bootheel, offers a number of historical attractions, and the northern part of the state is another haven for outdoor activities, including hiking, boating, cave exploration, and a number of exciting tours.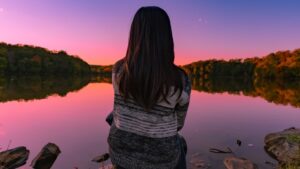 Springfield  MO Family AttractionsContentsSpringfield  MO Family AttractionsWonders Of Wildlife National Museum & AquariumItty Bitty CityRutledge-Wilson Farm ParkGetaway GolfThe Discovery CenterRivercut Golf Course Whether you live here, you're here for a…
St. Louis
St. Louis beckons visitors with such notorious landmarks as St. Louis Arch, a monument to the city's nickname "Gateway City," and the Wainwright Building, one of the first skyscrapers in the world. The city is famous for its rich musical history featuring ragtime and jazz, head to Lemmons Basement Bar for some of the best contemporary performances. The Webster Film Series is always a good choice for eclectic entertainment and features screenings throughout the year.
Kansas City
Kansas City rests at the confluence of the Kansas and Missouri Rivers directly adjacent to Kansas City, Kansas. This sophisticated metropolis is famous for its huge number of decorative fountains that embellish the city (second only to Rome!). Kansas City provides innumerable attractions to entertain visitors including the American Jazz Museum, which chronicles the history of Jazz and showcases several unique artifacts and displays. An exciting night out on the town can be had at the Argosy Casino or Harrah's, which offer slots, a number of table games, live entertainment, and fabulous dining options. For family fun head to Worlds of Fun and Oceans of Fun, for a huge variety of innovative rides, tempting eateries, live world-class entertainment acts, and much more.
Northern Missouri
Northern Missouri features an incredible variety of outdoor adventures, including hiking, swimming, camping, vineyard tours, historical sites, and more. Near Macon, Long Branch Lake is popular with water sports lovers and the Maize Maze is nearby, an enormous cornfield disguising delightful labyrinths. Hannibal was the author of Mark Twain's childhood home and is open to the public. The city was also the hometown of Molly Brown, a Titanic survivor. St. Joseph is one of the larger towns in the region and was the first stop on the original Pony Express. Famous outlaw Jesse James was assassinated in St. Joseph. Maryville offers a number of intriguing arts, cultural and educational opportunities and is the home to Northwest Missouri State University. Golf is a popular pastime with visitors to this region, and the Rockport Golf and Country Club gives visitors a fabulous opportunity to enjoy incredible scenic vistas.
Osage Lakes
The Osage Lakes area is an extremely popular vacation destination. Featuring the beautiful Lake of the Ozarks, the resort destination beckons watersport enthusiasts and nature lovers with hundreds of miles of scenic shoreline. Camping, hiking, biking, sailing, and countless other exciting activities can be enjoyed, and several delightful resorts offer accommodation and activities. With 225 miles of pathway, the Katy Trail runs along the old Missouri-Texas-Kansas railroad line through Clinton which also showcases many historic attractions and fantastic antique shopping.