What does their zodiac sign reveal about mothers?
How do celebrity mothers manage it? Learn about the unique astrological approach to balancing a busy celebrity life with nurturing and child-rearing. Every famous mother, from Aries to Pisces, has her own unique way of caring for her children. The astrology experts have explained in detail how you can learn from these supermoms!
---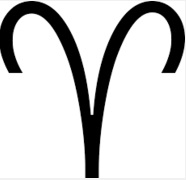 Aries (Mar 21 – Apr 19)
Jennifer Garner
Jennifer Garner, an Aries mother, sets a good example by encouraging her children to take risks and pursue their dreams. She is strong and self-assured, and she is learning to be a patient mother, taking the time to watch her two daughters and one son grow at their own pace. Garner is able to instill courage and bravery in her children by encouraging them to know themselves and trust their individuality, as well as their unique skills and talents.
More Celebrity Aries moms
Victoria Beckham
Sarah Jessica Parker
Mariah Carey
Celine Dion
Aries mothers are fearless when it comes to parenting. Aries mothers approach motherhood in the same way they approach everything else: alive, alert, and ready to fight. The diva in an Aries woman emerges from time to time, but her confidence is never shaken for long.
---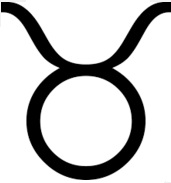 Taurus (Apr 20 – May 20)
Jessica Alba
Taurus Jessica Alba creates a secure, safe, and comfortable environment for her two growing daughters. As a mother, she will encourage tradition and routine and will make certain that her children have all of the material comforts they require. Alba may be resistant to change, preferring to keep things as they are for as long as possible. She is learning to be more flexible in her mothering style as she learns to let go of the minor details.
More Celebrity Taurus moms
Gal Gadot
Adele
Uma Thurman
Janet Jackson
Uma Thurman
Renee Zellweger
Cate Blanchett
Michelle Pfeiffer
Taurus mothers can rule their homes with a tough demeanor at times, and standards are important to her. However, once a Taurus has checked off that list and ensured that everything is in order, it is time to let her hair down and party. A Taurus mother is refreshingly down to earth; she may always make sure her children's homework is completed on time, but she may be the first to allow their child to have their ears pierced.
---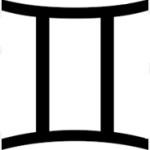 Gemini (May 21 – Jun 20)
Nicole Kidman
Nicole Kidman, a Gemini mother, nurtures her children through teaching and communication. She approaches parenting in a lighthearted, witty manner, ensuring that her children are engaged and interacting with the world around them. Kidman communicates with her children using words and ideas rather than emotions. She is also learning to nurture emotionally, and she is devoting time to comprehending this less rational realm.
More Celebrity Gemini moms
Angelina Jolie
Zoe Saldana
Heidi Klum
Katie Price
Mel B
Helena Bonham Carter
Brooke Shields
Natalie Portman
When it comes to moods, a Gemini mother can be a bit of a contradiction. It never hurts to keep the family guessing, and a Gemini mother will do just that. Often, the rest of the family has no idea what they will do next. The house is always buzzing, and there is always something going on somewhere.
---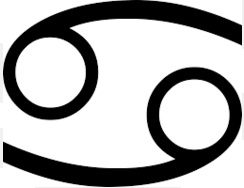 Cancer (Jun 21 – Jul 22)
Liv Tyler
Cancer is the zodiac's archetypal "mother." Liv Tyler has a natural instinct for nurturing and caring for children. Her sensitive awareness of her children's needs allows her to be a responsive and loving mother. Tyler will mature as a mother as she understands to set practical goals and boundaries for her children.
More Celebrity Cancer moms
Meryl Streep
Princess Diana
Jessica Simpson
Pamela Anderson
In the zodiac, a Cancer mother is regarded as Mother Superior. For many, being a matriarch comes naturally, and the maternal instinct kicks in right away. Looking back on their childhood, a Cancer mother may see the nurturing side of their nature come out even then — to friends, siblings, dolls, pets, in fact, anything that requires a maternal touch will get it from a Cancerian.
---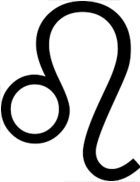 Leo (Jul 23 – Aug 22)
Jennifer Lopez
Jennifer Lopez is a Leo mom who likes to be in charge. Lopez mothered in a queenly manner, letting her young twins know who was in charge. However, Leo enjoys playing, so Lopez's ability to reconnect with her own childlike self allows her to create a fun and carefree environment for her children, encouraging their creativity and self-expression.
More Celebrity Leo moms
Yvonne Strahovski
Madonna
Anna Paquin
Sandra Bullock
Viola Davis
Rose Byrne
Kate Beckinsale
Vera Farmiga
Our Leo, with their passionate, center-of-attention nature, is a true party-loving mother. Leo mothers playmate as well as mother, keeping children entertained in after-school activities such as sport clubs, piano lessons, dance, or Scouts. Children born to Leo mothers are likely to be well-mannered, creative individuals.
---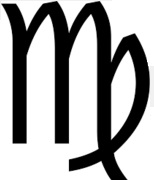 Virgo (Aug 23 – Sep 22)
Nicole Richie
The Virgo mothering style is thoughtful, precise, and careful. Nicole Richie wants to make sure her children are raised "just right." She may need to learn to relax and ease her anxieties and fears about her abilities as a mother, as she is prone to overthinking. She will work hard to provide her children with everything they require, ensuring their well-being.
More Celebrity Virgo moms
Beyonce
Rachel Bilson
Jennifer Hudson
Blake Lively
Cameron Diaz
Salma Hayek
Virgo mothers are meticulously organized, and their children's lives are meticulously planned. Children thrive with structure in their lives, and Virgo mothers frequently provide plenty of it, so their children often grow up feeling confident and ready to take on the world.
---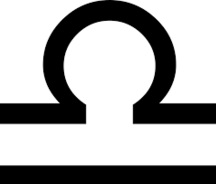 Libra (Sep 23 – Oct 22)
Kate Winslet
Libra Kate Winslet raises her children with grace and style, always striving to keep things balanced and equal. She is teaching them how to get along with others as well as how to be fair and just in the world. She may give too much of herself away in an attempt to please everyone, as she learns to remember herself in the midst of other people's needs and desires.
More Celebrity Libra moms
Catherine Zeta Jones
Gwyneth Paltrow
Gwen Stefani
Cardi B
Serena Williams
Naomi Watts
Hilary Duff
A Libra mother doesn't sweat the small stuff and is the first to come to the rescue if her child has had a bad day at school with an overindulgent ice cream to make it all go away. Libran mothers with a passion for photography have an artistic side. Capturing those priceless moments has provided them with a daily reminder of some of the incredible experiences they have shared with their children.
---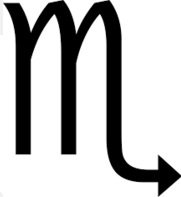 Scorpio (Oct 23 – Nov 21)
Julia Roberts
Scorpio mothers are passionate and intense in their parenting style, with a strong desire to form strong emotional bonds with their children. Julia Roberts nurtures her children with depth and power, teaching them to look beneath the surface of life. She is learning to give her children space and freedom, allowing them to grow and change in their own unique ways.
More Celebrity Scorpio moms
Demi Moore
Alfre Woodard
Calista Flockhart
Rita Wilson
Anne Hathaway
Gabrielle Union
Toni Collette
Thandie Newton
A Scorpio mother is unquestionably the ruler of her home and the master of her family. Whatever decisions she makes for the children, she will stand firm and will not be swayed.
---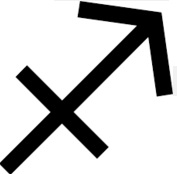 Sagittarius (Nov 22 – Dec 21)
Katie Holmes
The gifts of the Sagittarius mother are freedom, adventure, and growth. Katie Holmes raises her daughter Suri by encouraging her to learn about and explore the world's diversity. As a mother, Holmes strives to provide her child with hope and optimism, as well as a diverse range of experiences. Holmes is learning to listen and learn, as well as respond to her daughter's desire for her wisdom and insight.
More Celebrity Sagittarius moms
Katie Holmes
Britney Spears
Amanda Seyfried
Christina Aguilera
Lucy Liu
Bette Midler
Katherine Heigl
A Sagittarius mother is always on the go, taking on new challenges and taking risks. This aspect of a Sagittarius mother frequently means that their children are exposed to a wide range of new experiences from a young age, including trips to exotic locations. Sagittarius mothers may also encourage their children to learn other languages at a young age, as well as to experience cultures such as food from wherever they may be traveling.
---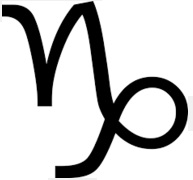 Capricorn (Dec 22 – Jan 19)
Diane Keaton
Capricorn mothers provide structure, stability, and patience, as well as practical and earthy nurturing. Diane Keaton is able to provide a solid foundation for her children to grow on, teaching them how to work hard for what they want in life. Keaton is learning to be sensitive to their emotional needs as well, intuiting what they require to grow both internally and externally.
More Celebrity Capricorn moms
Amanda Peet
Kate Moss
Emilie de Ravin
Jordin Sparks
Annie Lennox
Christy Turlington Burns
Donna Summer
The Capricorn mother keeps the family together in good and bad times. A Capricorn mother prioritizes keeping the home secure for her family as well as maintaining a level of financial security. This is reflected in a Capricorn mother's strong work ethic, and in some cases, she may be the family's primary breadwinner.
---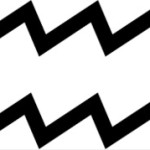 Aquarius (Jan 20 – Feb 18)
Denise Richards
Denise Richards, an Aquarius mother, nurtures her children by fostering their individual skills and talents. She is teaching them to be themselves and to try new things in life without worrying about what other people will think. Richards will grow as a mother by playing and participating in creative activities with her children.
More Celebrity Aquarius moms
Christy Brinkley
Molly Ringwald
Alicia Keyes
Minnie Driver
Christina Ricci
Sheryl Crow
Kerry Washington
Elizabeth Banks
Lauren Conrad
An Aquarius mother is up to date on all things relevant, whether it's the newest bands, must-see movies, or fashion. This pays off with teenage children because their friends like to come over to see mum, and teenage daughters can often be found raiding mum's wardrobe for those fashion must-haves.
---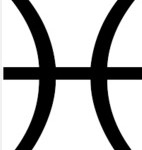 Pisces (Feb 19 – Mar 20)
Cindy Crawford
Pisces Cindy Crawford is a compassionate, intuitive, and dreamy mother. She teaches her children to be kind, to use their imaginations, and to interact with others in a caring and sensitive manner. Crawford will mature as a mother by learning to plan ahead of time, pay attention to details, and ensure that basic practical needs are met in addition to these creative and social endeavors.
More Celebrity Pisces moms
Jessica Biel
Cindy Crawford
Olivia Wilde
Drew Barrymore
Kristen Davis
Emily Blunt
Eva Mendes
Rachel Weisz
Jennifer Love Hewitt
Dina Manzo
Empathy is a Pisces mother's middle name, and lavishing affection on children comes naturally to them. In the eyes of a Pisces mother, a child can do no wrong, and they will be the first to lavish praise on their child's accomplishments and spoil them every step of the way.