Campbell House Museum – St. Louis, Missouri
One of the most accurately restored 19th Century buildings in America, reflecting the high-Victorian opulence of the 1880s.
The Campbell House Museum is dedicated to the life of Robert Campbell, who resided there with his family from 1854 to 1938. This museum is a true reflection of the opulent Victorian architecture and was renovated and restored over a period of five years at the cost of three million US dollars.
This Victorian home-turned-museum was built in 1851 and features a carriage house, romantic gazebo, and aromatic rose garden. This museum is a nonprofit organization.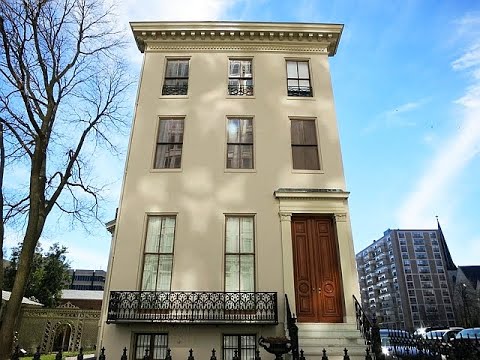 Built in 1851, the first house in the elegant neighborhood Lucas Place, the Campbell House was the home of renowned fur trader and entrepreneur Robert Campbell and his family from 1854 until 1938. The museum contains hundreds of original Campbell possessions including furniture, paintings, clothing, letters, carriages, and a unique set of interior photographs taken in the mid-1880s.
The museum was documented as part of the Historic American Buildings Survey between 1936 and 1941, designated a City of St. Louis Landmark in 1946, listed on the National Register of Historic Places in 1977, and became a National Trust for Historic Preservation Save America's Treasures project in 2000.
The museum is dedicated to continually reinterpreting its collections for exploring issues such as; the development of the fur trade, exploration and development of the west, the growth of urban economies, emigration, historic preservation, principles of Victorian interior design, and the urban issues that continue to shape our region today.
Location: 1508 Locust Street, St. Louis, MO
Phone: 314-421-0325
Hours: Wednesday through Saturday, 10 a.m. to 4 p.m. and Sunday, 12 p.m. to 4 p.m. Other hours by appointment. The Museum is closed on Monday, Tuesday, and the National holidays. Reservations are not necessary.
Admission & Parking: Admission and a guided tour are $6 per person, children 12 and under are free. Group rates are available. Tours usually last between 45 and 60 minutes. Parking is available adjacent to the Museum at public parking meters ($.75 for 60 minutes) on both Locust and 15th streets.
Directions: The Museum is located at the corner of 15th and Locust streets in downtown St. Louis, between the YMCA and the St. Louis Public Library.