Barbie, possibly the most iconic doll in American history, has evolved. No longer is she the light-skinned, blonde-haired, blue-eyed, size-0 (or less) female with the pink convertible and a Malibu Dream House.
Or at least that's not all she is.
As of today, she is also curvy, tall, and petite, with 7 different skin tones, 22 eye colors, and 24 different hair styles. After 60 years, she has now taken a much-needed step towards representing what women in today's society really look like. Hearing the countless cries of parents everywhere, Mattel has reimagined — and recreated — its most successful product to reflect a new, modern, and diverse generation: our children.
Mattel is calling it "The Evolution of Barbie" and using #TheDollEvolves on social media. Women everywhere are proclaiming that this is the Barbie they dreamt of playing with when they were children. Even the United Nations Entity for Gender Equality and the Empowerment of Women, tweeted the news out in celebration of the doll's evolution.
While Time magazine and other major outlets are concentrating on the body evolution, they are minimizing the real headline here: Diversity and Inclusion.
That's what we need to be celebrating. The fact that Barbie now has more realistic body types is amazing, and it has been a long time coming. As a plus-size woman myself, I'm over the moon that when my daughter saw the blue-haired, curvy doll, she asked if that was me and when we could get her (to which I replied, "You get your own, she's mine!").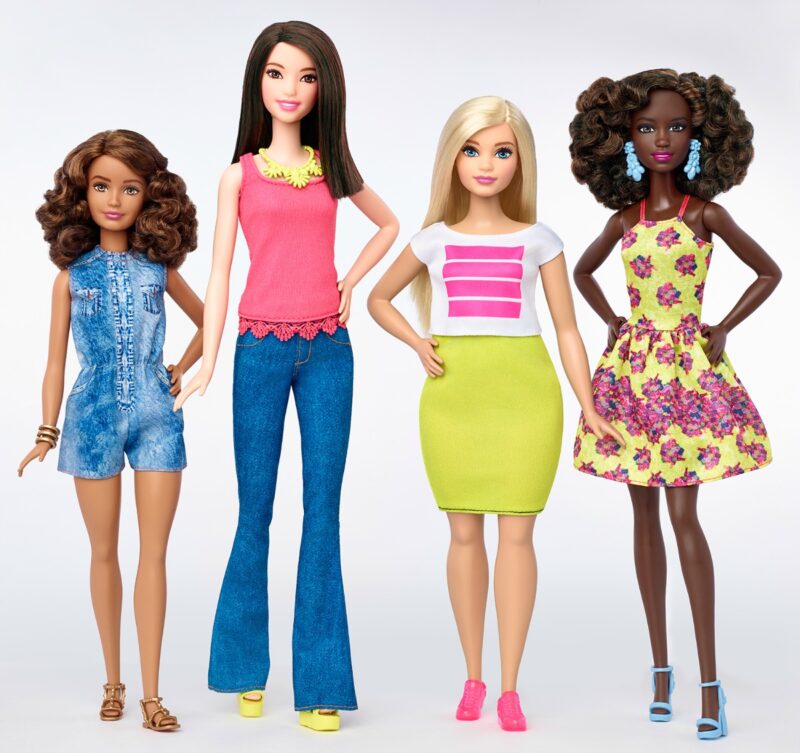 However, we shouldn't concentrate solely on her new body because it is so much more than that. Now, parents of many different ethnicities can purchase a doll that will resemble their child, something us minorities have never really been able to do before. Now, girls of all ethnicities, races, skin tones, eye colors, and hair styles may finally see themselves as part of the American make-up and not a hyphenated version of it.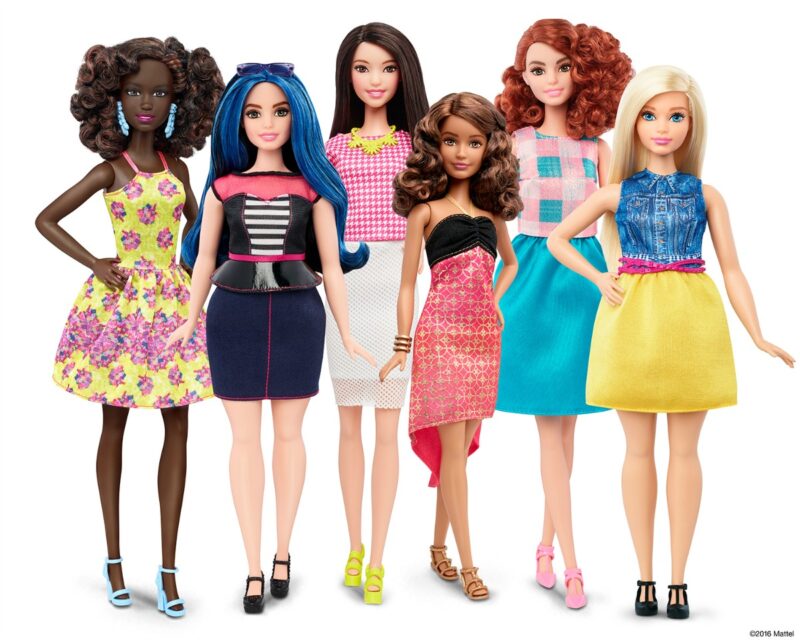 Now, both parents and children looking at Barbie will see a confident woman, in every color, shape, and form. And the best part? She is not labeled "Black Barbie," or "Latina Barbie," or even "chubby Barbie," she is just … Barbie.
And she is beautiful.